If you are in need of assistance with your SoliSystem card or app, have lost your card, or would like to know your card balance please contact the SoliSystems Helpline at (214) 256-3083.
About Connecticut Farmer's Markets
Connecticut has nearly 100 farmers' markets and can be found in virtually any town, seven days a week. The popularity of the markets mirrors the benefits - fresh, local products, friendly farmers that are the face behind the food you're buying, and a community gathering place for everyone to enjoy. This year senior and disabled individuals will receive a balance of $24 on their card or mobile app to spend on fresh, unprocessed fruits, vegetables, cut herbs, eggs, and honey.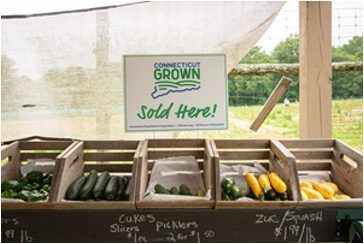 What's New with the Senior Farmer's Market Nutrition Program
Instead of checks in previous years, participants will now be using a card for seniors and disabled participants to purchase eligible products from farmers. These cards are reusable from season to season and if you hold onto your card, you can hit the market earlier in the season to purchase fresh fruits and vegetables.
If seniors would like to have access to a map, please let your distribution site know and they will need your personal email to issue you access to the mobile app.
The funds are available yearly from July 1 until November 30. Please be sure to spend down all of the issued funds as they will not roll over to the following season.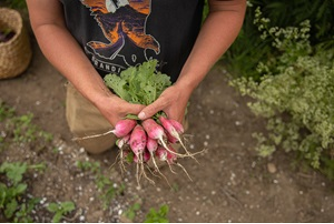 Participant Eligibility and Distribution Locations Near You
SFMNP provides benefits to participants who are 60 years of age or older OR disabled individuals under the age of 60 living in housing facilities occupied primarily by older individuals where congregate nutrition services are provided. Individuals must have a household income of not more than 185% of the annual poverty income guidelines. View distribution locations here.
Checking Your Card Balance
Looking for More information?
This work is supported by the 2022 ARPA Senior Farmers Market Nutrition Program Grant from the U.S. Department of Agriculture, Food and Nutrition Services.